BALP ELISA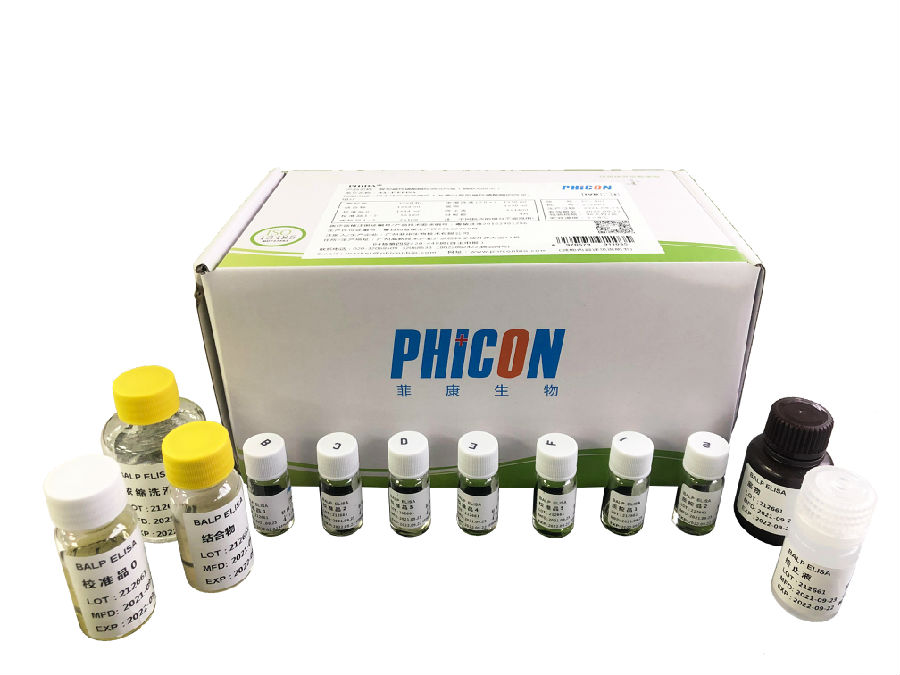 Cat. Number: PC-005
Specifications:96 tests per kit
Method: ELISA
Stored at: 2-8℃
Expected Purpose
The BALP ELISA uses solid-phase ELISA to quantitatively detect the concentration of bone alkaline phosphatase in human serum.
The assay is intended for in vitro diagnostic use as an indication of human bone resorption and may be used as an aid in anti-osteoporosis therapy efficacy and predicting skeletal response in bone-related disease patients.
Storage Conditions
Store the BALP ELISA kit upon receipt at 2-8°C. Under these conditions the kit is stable up to the expiry date stated on the box.
Features and Advantages
√ Strong specificity, not interfered by other phosphatases
√ Sensitive assay, the detection limit is < 1μg/L BALP
√ Short incubation time, time-saving and high-efficiency
√ Ideal correlation with other imported products

More products